---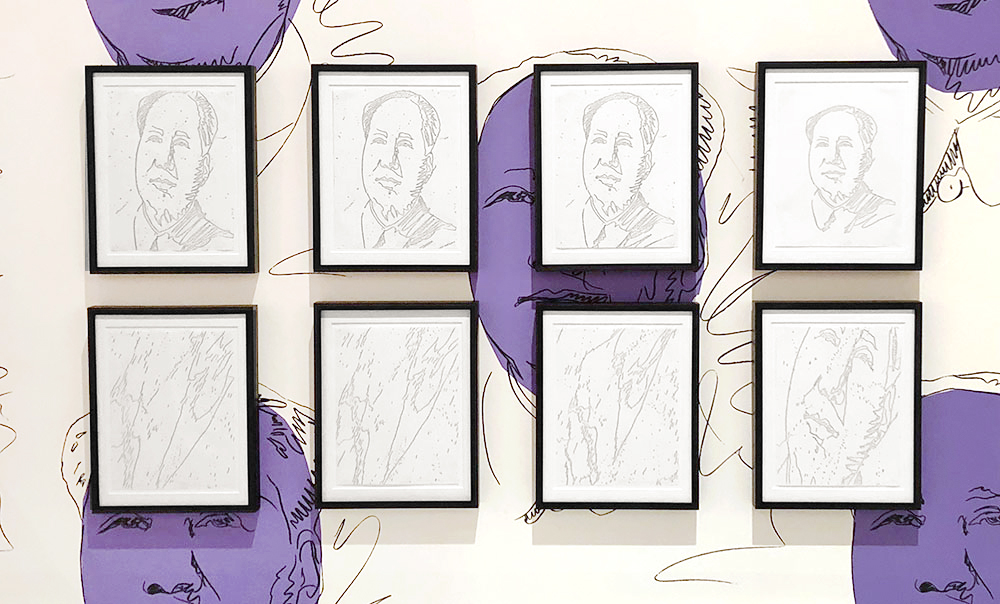 Andy Warhol Cows, 1966-76
Selection of Prints, Screenprints and Portfolios
The printed image, as represented by the photograph and articulated through the language of the copy, was key to Warhol's aesthetic. He recognized both an economic and aesthetic advantage in the printing process, and over the course of his career exploited what may have been understood more intuitively earlier on. through his conceptualization of printing, he created meaning that would not have been achievable through the unmediated mark of Abstract Expressionism. Printing, or being "in Print", represented a change in condition, a shift from private, or inner world, to one that was external and public. It suggested desirability, that something was wanted by more than one person or as Warhol once said, "repetition adds up to reputation."
The 1964 screenprint Birmingham Race Riot, Warhol's contribution to the portfolio Ten Works by Ten Painters, signaled the future direction of his prints in its combined use of photography and screenprint. In 1966, Warhol established Factory Additions and one of his first projects was Cow wallpaper that decorated the walls of his exhibition at Leo Castelli Gallery in New York. Printed by an actual wallpaper studio, Cow broadened the notion of the printed surface and transcended the categories of painting, sculpture and print by making the entire room a work of art.
Despite the innovations of the 1960's, the most technically sophisticated of Warhol's prints were produced after 1972-after he had used the screenprint to challenge the notion of uniqueness in painting. He employed an entirely new range of stylistic devices, including collage, superimposed drawing and diamond dust, to create prints that were aesthetically and conceptually complex.