---
Birmingham Race Riot
(F&S II. 3), 1964
Screenprint on paper
From the portfolio X + X (Ten Works by Ten Painters)
20 x 24 inches
Edition of 500
Unsigned and unnumbered as published
Bears Printer's chop mark lower right
Unframed
A Pristine impression, Race Riot has never framed, hinged or matted
Printed by Ives-Sillman, Inc., New Haven, Connecticut
Published by Wadsworth Atheneum, Hartford, Connecticut

Literature
Frayda Feldman and Jorg Schellmann, Andy Warhol Prints: A Catalogue Raisonne: 1962-1987, Fourth Edition, D.A.P., New York, 2003, Catalogue Reference F&S II. 3, another impression reproduced page 59 in color.
Selected Museum Collections
Museum of Modern Art, New York
Whitney Museum of American Art, New York
Art Insitute of Chicago, Chicago, IL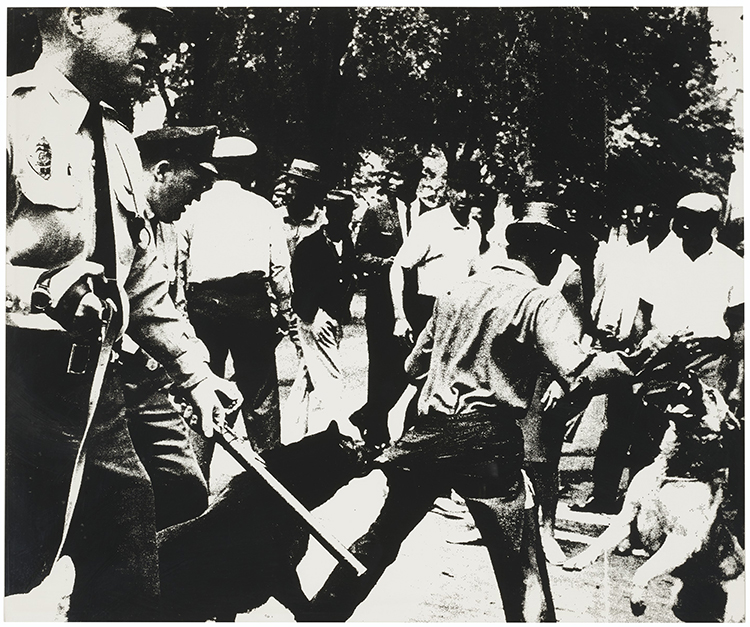 ---
Andy Warhol Race Riot: Warhol's first Screenprint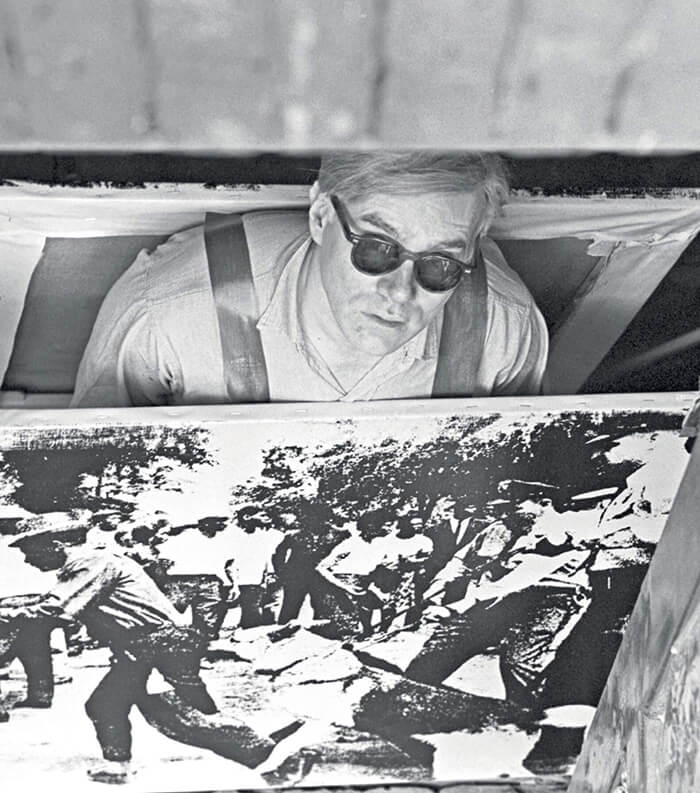 Andy Warhol appropriated a May 12, 1963 Life Magazine photograph from the Alabama Civil Rights riot to create the Race Riot Screenprint, his first limited edition screenprint.
Andy Warhol Race Riot was created in collaboration with Norman Ives and Sewell Sillman, two well-known printmakers. For Andy Warhol, creating Birmingham Race Riot was a forerunner to eventually creating hundreds of screenprint editions, something Warhol continued to do right up until his untimely death in 1987.
Joseph K. Levene Fine Art, Ltd. has a museum quality impression of the Andy Warhol Birmingham Race Riot screenprint; the impression is pristine meaning it has never been hinged, framed or matted is available with the original publisher's sleeve from the X + X (Ten Works by Ten Painters) Portfolio.