---
Mao Progression
(F&S II. 89), 1973
Set of 2 unique Mao prints from the edition of 300
Each print is unique
From the New York Collection for Stockholm portfolio
Xerox print on typewriter paper
11 x 8 1/2 inches
Edition of 300, each unique
Each signed & numbered in Ball-point pen verso by Andy Warhol
Each stamped in black verso, © Copyright 1973 Andy Warhol
Printed by Julie Martin, New York
Published by Experiments in Art and Technology, New York
Literature
Frayda Feldman and Jorg Schellmann, Andy Warhol Prints: A Catalogue Raisonne: 1962-1987, Fourth Edition, D.A.P., New York, 2003,Catalogue Reference F&S II. 89; another impression reproduced in color page 80, an additional 3 impressions rerpoduced on page 164.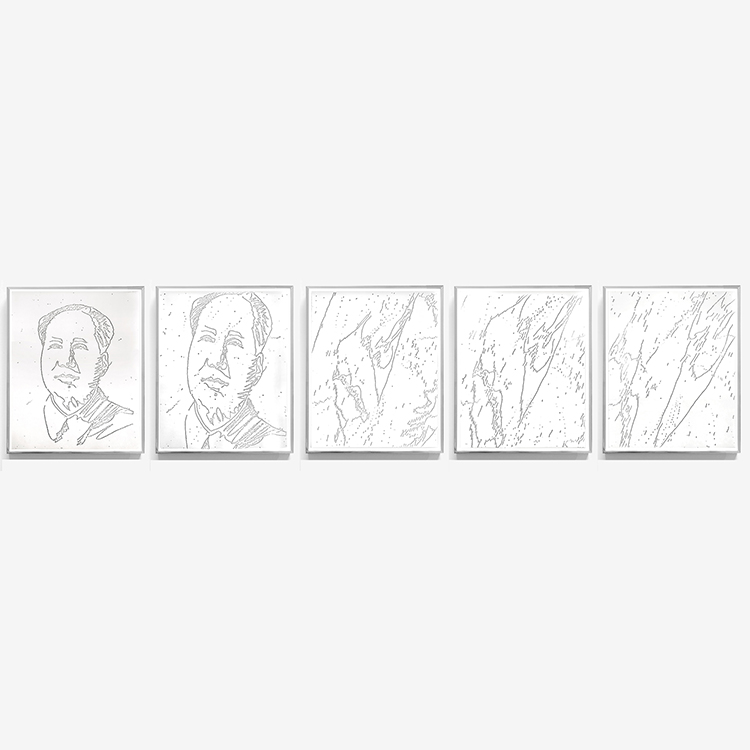 ---
Andy Warhol Mao Xerox Progressions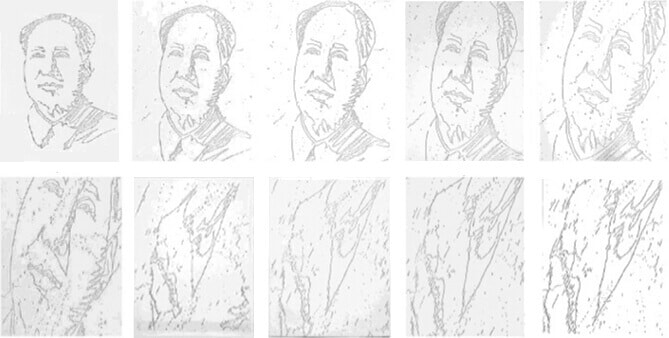 Andy Warhol Mao, 1973 Xerox limited edition prints were published in collaboration with E.A.T. (Experiments in Art and Technology).
The Andy Warhol Unique Mao Xerox Print was one of thirty limited edition prints published as part of The New York Collection for Stockholm for the benefit of the Moderna Museum, Stockholm, Sweden.
To create the edition of 300 impressions numbered 1 through 300, Andy Warhol used a Mao drawing as the basis for the master impression. Andy Warhol then sequentially created the respective Unique Xerox print, each time enlarging and elongating the image approximately 1% to 2%. The result is lower edition numbers more closely resemble Mao, while higher edition numbers are more abstract.
Joseph K. Levene Fine Art, Ltd. has acquired a Set of 2 Unique Andy Warhol Mao Xerox prints, each hand signed by Andy Warhol and each numbered from the regular edition of 300 impressions.