---
Untitled, 2018
color lithograph on heavy wove paper
paper: 15 3/4 x 12 3/4 inches
frame: 18 3/8 x 14 3/8 inches
Edition of unknown size
Signed "Wool 2018" in the stone lower right
Printed in black verso: "Published by Sharon Coplan Hurowitz Printed by Official Offset Corp. Supervised by ULAE and the artist Copyright Christopher Wool, 2018"
In pristine condition.
With publishers gatefold crease, visible in raking light.
Floated in metal frame with UV plexiglass

based on:
Untitled, 2014
monotype over photogravure
22 x 18.875 inches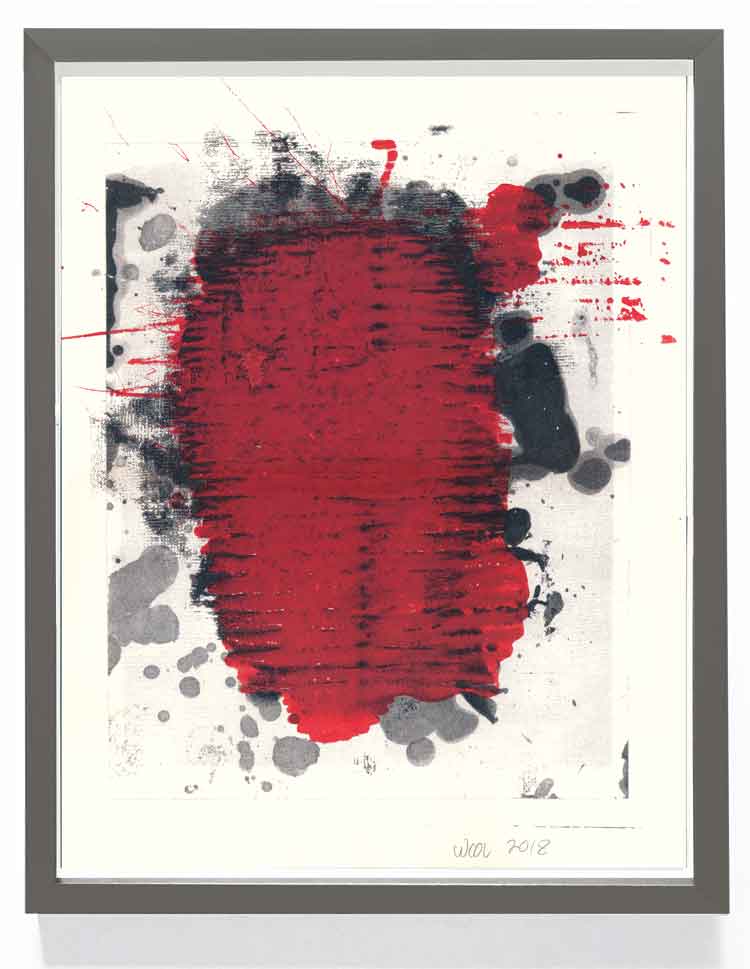 ---
CHristopher Wool Monotypes over Photogravure 2014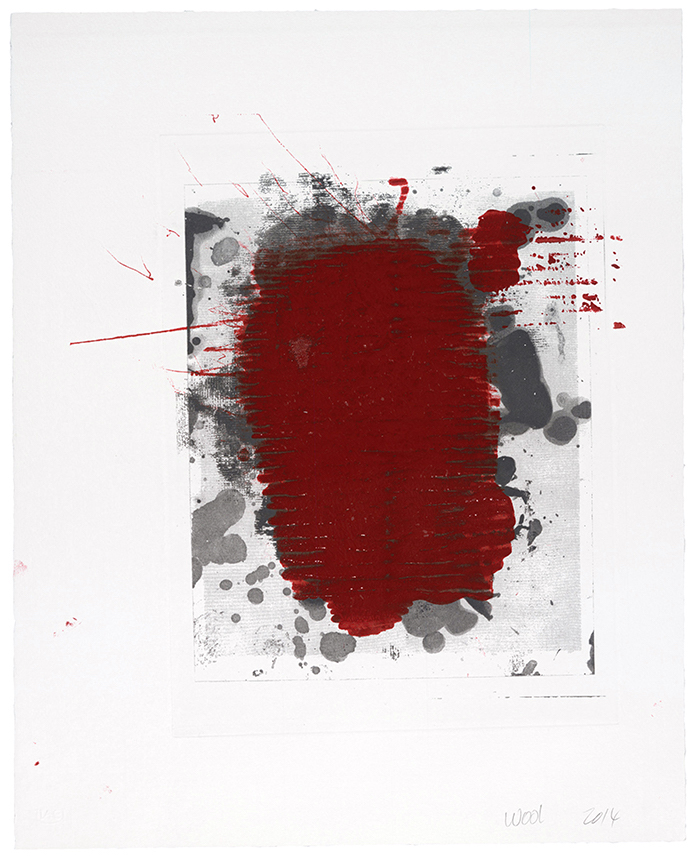 A group of six monotypes on photogravure by Christopher Wool, was acquired by the Museum of Modern Art Department of Drawings and Prints in 2015. These multilayered works were made in 2014, but the form that underlies them comes from paint splashes on paper Wool made for a body of work from a decade earlier called Untitled (2004 Drawings of Beer on the Wall). Subsequently, the form appeared in two portfolios of six lithographs each—Portraits (b/w) and Portraits (red)—both from 2014.

In these complex works, the splatter form appears in red or black photogravure at the base of the composition. The unique impressions on top—in the alternate color—were made by inking corrugated cardboard and running it through a press, often multiple times.

This process lends a ridged texture to the works, one that resembles the output of a printer running low on ink, though the effect is achieved here through a more old fashioned, and unique, kind of printing.