---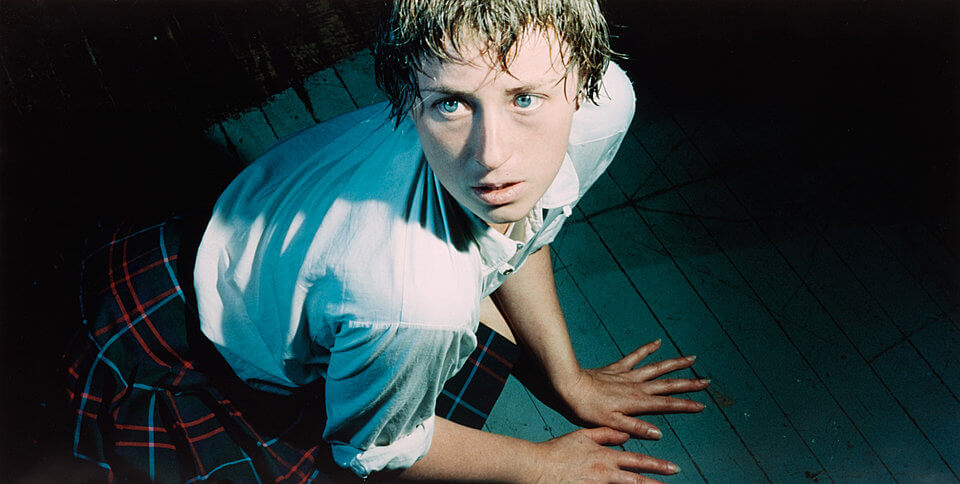 Cindy Sherman, Untitled #92, 1981
Cindy Sherman radically changed Contemporary Art
Credit Cindy Sherman for permanently blurring the line between fine art and fine art photography.
For 40 years, Cindy Sherman has been the sole actor, director and costumer in a drama that continues to unfold.
Currently Cindy Sherman has 2 major museum exhibitions on both sides of the globe: "Cindy Sherman: Imitation of Life", June 11 - October 2, 2016 at The Broad, Los Angeles, the first major museum show of Cindy Sherman's work in nearly 20 years with 120 works, all from the Broad collection.
"Cindy Sherman", May 28 - October 3, 2016 at Brisbane's Queensland Art Gallery of Modern Art with 56 large-scale photographic works from six series, all produced since 2000, including works completed in 2016.
Cindy Sherman Untitled #96, from the artist's 1981 centerfold series of 12 images, originally commissioned by artforum, is credited for changing perceptons of photography. In May 2011, $3,895 million was paid for Cindy Sherman's Untilted 96 established a new auction record when $3,895 million in May 2011 at Christie's New York, making it the most expensive photograph ever sold; a record held until November 2011.
Cindy Sherman began her classic Film Stills series in 1977; and since then has photographed herself in a variety of roles, including centerfold portraits, history portraits, society portraits and variety of clowns.