---
Marilyn Monroe, 1981
Castelli Graphics Invitation
Color screenprint on paper
7 x 14 inches
7 x 7 inches (folded as intended)
Boldly hand signed "Andy Warhol" in felt tip pen
Conceived in 1967 and printed in an Edition of approximately 250 as an announcement for the exhibition: Andy Warhol: A Print Retrospective 1963-1981 (November 21 - December 22, 1981) at Castelli Graphics, New York.
Literature
Frayda Feldman and Jorg Schellmann, Andy Warhol Prints: A Catalogue Raisonne: 1962-1987, Fourth Edition, D.A.P., New York, 2003, Miniature version of the Andy Warhol Pink Marilyn Monroe Screenprint F&S II. 31, another impression reproduced in color on page 69.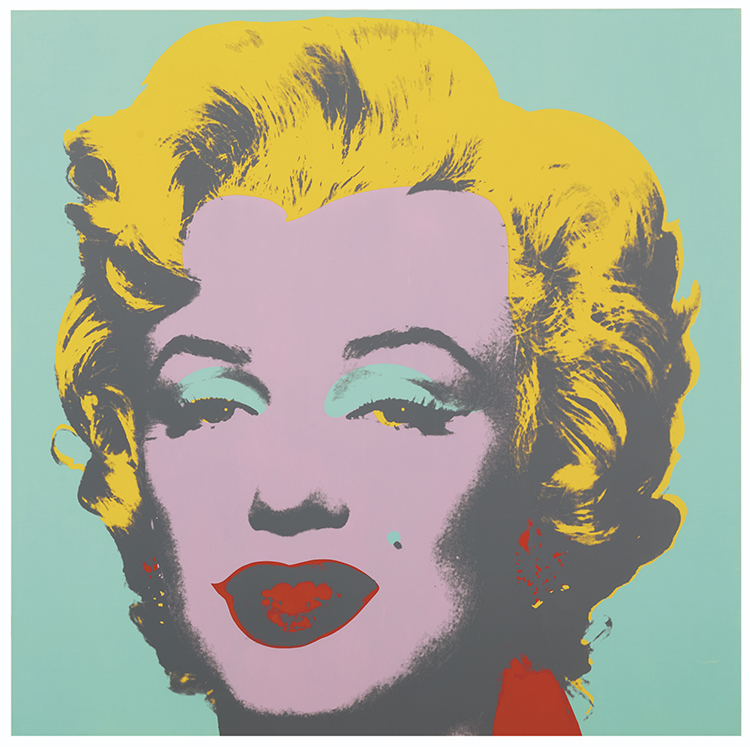 ---
Andy Warhol Celebrates Marilyn Monroe
During the 1960's, Andy Warhol first began creating Pop Art images of Brillo Boxes, Tomato Juice Boxes, Cows, Flowers, Campbell's Soup Cans, along with Celebrity portraits of world famous icons liike Marilyn Monroe and Elizabeth Taylor.
This 1981 Andy Warhol Marilyn Monroe Screenprint is also known as the "Marilyn Monroe Castelli Graphic Invitation", a Miniature version of Andy Warhol's most famous Pink Marilyn Monroe Screenprint, F&S II. 31, known Internationally as the quintessential pop icon for both the Artist and the entire Pop Art movement.
In 1981, Andy Warhol had a Print Retrospective Exhibition at the Leo Castelli Gallery, New York, the Legendary Gallery that represented Andy Warhol, along with other important Pop Artists such as Jasper Johns, Robert Rauschenberg, Frank Stella, Richard Pettibone, Cy Twombly, Dan Flavin, etc.
The 1981 Andy Warhol Castelli Invitation Screenprint we are offering is in superb condition, the colors fresh, the margins full and without defects. Importantly, the Andy Warhol Marilyn Monroe Castelli Graphic Invitation Screenprint is boldly hand signed with a distinctive Andy Warhol signature on the front in black felt pen. Although not created in a limited edition, this Miniature Andy Warhol icon is particulary difficult to locate in pristine condition, especially in 2014.